People travel for all sorts of reasons, adventure, relaxation, history and new perspectives are just a few. Yet whatever you do you have to eat, and one of the best things about traveling is treating your taste buds to the food of a brand new culture.
Tel Aviv: Food. People. Stories. A Culinary Journey With NENI (ACC Art Books, May 2019, ISBN-101788840291 ISBN-13 978-1788840293) written by NENI restaurateurs, Haya Molcho and her son, Nuriel Molcho, is not just a phenomenal cookbook, but also a travelogue that will get your heart beating to the pulse of Tel Aviv, and your mouth watering.
Colorful, cosmopolitan and modern, Tel Aviv is a city full of contrasts, fragrances, stories and flavors. It is a vibrant melting pot of cultures, religions and delicious culinary traditions. In this book, successful restaurateurs Haya Molcho and her four sons take us on a journey to meet Tel Aviv's local chefs and story-tellers – from the epicures and the urban forager, to the magician and the survivor – capturing the special spirit of the city's many cuisines and inhabitants.
SPLASH Magazines Worldwide had the opportunity to talk with co-author and Executive Director, Nuriel Molcho, and learn about the winning ingredients that make up this successful family venture.
SPLASH:  What does NENI mean? How did you come up with the name? 
NM:  NENI are the initials of us 4 brothers, Nuriel – Elior – Nadiv – Ilan.  Family is an integral part of our business and when it came to naming it we knew we wanted to use that in some way. 
We all got a tattoo when we each turned 18 in Hebrew and it was all our initials, so when I came to naming the business we already had the name on us. 
SPLASH:  You have the saying "food must be affordable." How does that affect your cooking? What can the average person do to eat rich on a budget?
NM:  Food is about good produce for sure, know where your product is coming from, if you want to eat on a budget, skip meat. 
The Israeli kitchen is full of healthy vegetarian options. My father has been a vegetarian for the past 50 years, so we always ate very healthy at home. Haya would come up with loads of amazing dishes using simple ingredients such as eggplant and tomatoes in all variations.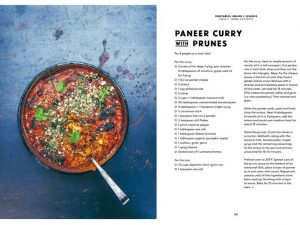 SPLASH:  What is a favorite childhood memory of the dinner table, and how did it influence your decision to choose a culinary career? 
NM:  At least once a week we would all eat together. Friday is Shabbat, a Jewish holiday, and though we are not a religious family we believe in traditions. Eating together at a big table sharing food is very important. Today we use this in our kitchen concept where we encourage our guests to share their food and eat many things together. This not only works beautifully for bigger groups, but also for a date or a business meeting because sharing breaks initial barriers, and opens everyone up.
SPLASH:  Tel Aviv feels so alive and raw and happy and vibrant. How does the physical place influence your cooking?
NM:  You can almost taste the sunshine in Israeli food! It's colorful, full of flavors and dares to be eclectic as it mixes together the influences of all the nations that have migrated here years ago. 
SPLASH:  The recipes in the book are so imaginative with such fascinating combinations of ingredients. How do you draw inspiration and create?
NM:  That is all our mother, Haya. She was on tour traveling the world with our father, Samy, for 7 years. My father was a well-known mime and performed all over the world. While he was on stage or at rehearsals my mother found joy in cooking, and learning about different culture through the markets, spices and local dishes. Today her kitchen is a mix of all these influences – it's eclectic and combines ideas from all corners of the world.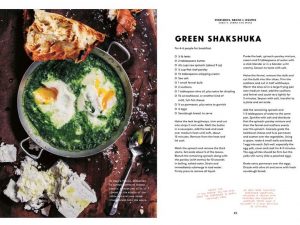 SPLASH:  Without starting a family feud… Whose cooking is your favorite? 
NM:  Haha, next to my mother, Haya, it's Elior.  He's the only one that comes close to her. Ilan, Nadiv and I don't cook a lot. We leave that to the two pros in our family. 
Dazzling photographs and illustrations include over 65 recipes to show the range of multi-cultural influences, ingredients and flavors that characterize the cuisine of Tel Aviv, in 146 exciting pages of Tel Aviv: Food. People. Stories. A Culinary Journey With NENI published by ACC Art Books, and available now on Amazon. ($22.48)