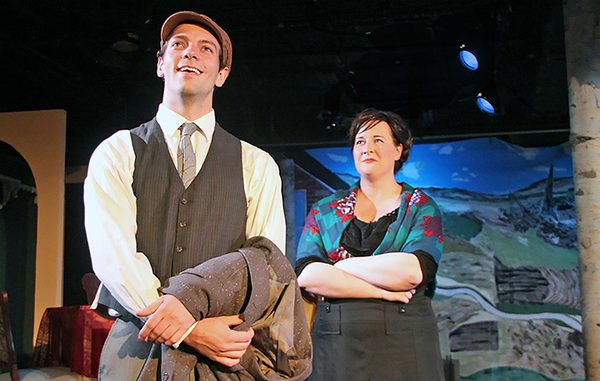 The Greenhouse Theater Center and On The Spot Theatre Company present the U.S. premiere of the full-length drama SONS AND LOVERS. It is based on the novel by D.H. Lawrence and adapted and directed by OnThe Spot Artistic Director Mike Brayndick. It is currently in production until September 29, 2019 in The Greenhouse Theater Center's Upstairs Studio, 2257 N. Lincoln Ave. in Chicago. This is a production that serious theatre goers will not want to miss.
D.H. Lawrence was born in England in 1885, and is regarded as one of the most influential writers of the 20th century, .having published many novels and poetry volumes during his lifetime. His work explores the dehumanizing effects of modernity and industrialization as well as sexuality, emotional health, vitality, spontaneity, and instinct. In his novel Sons and Lovers written in 1913 , a semi-autobiographical work, he looks at a dysfunctional family and explores the impact of the parent's difficult relationship on their children. The novel was not highly regarded when first published, but has come to be praised  by many as his greatest work. The story begins as did D. H. Lawrence's life, in a mining town in Nottinghamshire, England in the year 1885.
With the adaptation and direction of this play, On The Spot Artistic Director Mike Brayndick brings this story of a family in the Midlands of England to life. Each of the actors skillfully inhabited their characters and the accents were spot on. The costumes, the set, the staging, and accompanying music combined to create an atmosphere that was compelling and engaging. In this full production difficult subject matter was explored deeply. I lived in Newcastle, England for an extended period of time many years ago and the accents and body language in this play felt just right.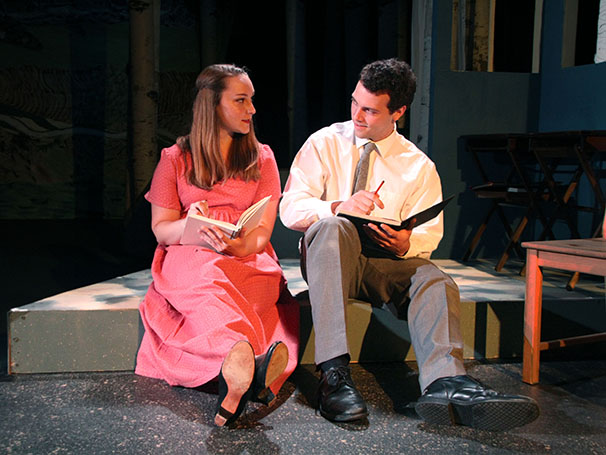 Gripping and powerful, the story of a mismatched marriage, that of an educated woman to a laborer in a coal mine and their turbulent relationship is narrated by the older son William as the story of the younger brother, Paul unfolds.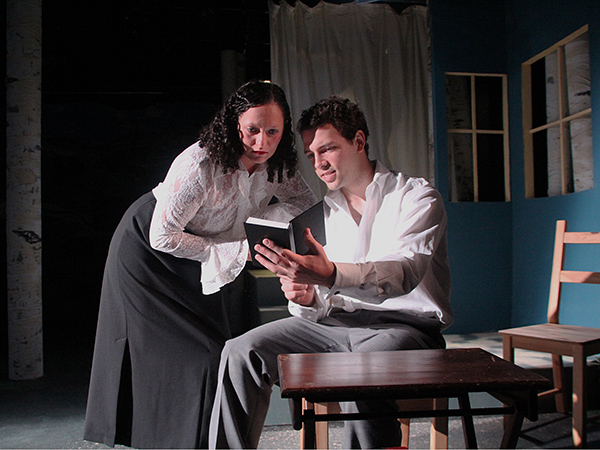 The turbulent, mismatched marriage that is portrayed impacts Paul's first affairs of the heart as does his mother's jealousy about the women he brought into his life. The mother, Lydia Morel (Amy Gray) is unfulfilled in her relationship with her husband and looks to her sons to fill in for her husband, first William (Brian Botller), and later Paul (Miles Borchard). Though circumstances are different for each son, neither is able to develop a healthy adult relationship with a woman. In this production these characters are very well developed. Violent scenes were handled convincingly and expertly. I strongly recommend seeing this production.
SONS AND LOVERS features Pete Blatchford, Brian Boller, Miles Borchard, Emma Brayndick, Baird Brutscher, Heidi Drennan, Stephen Dunn, Amy Gray, Corrie Riedland Tina Shelley.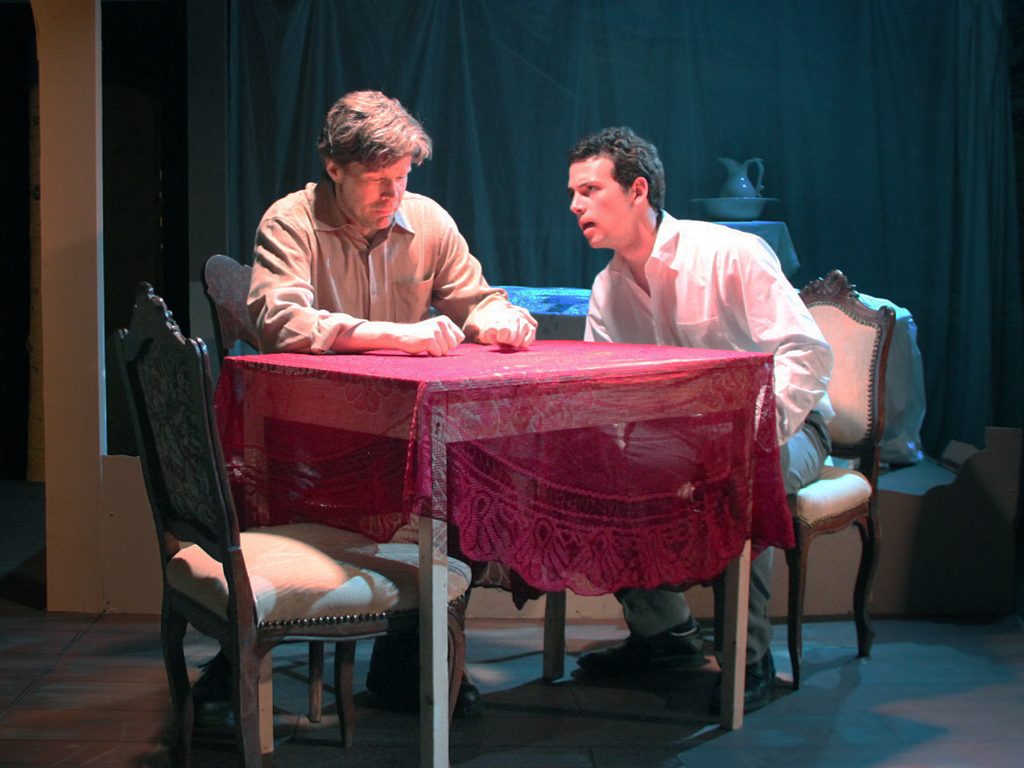 The production team includes Emma Brayndick and Pat Henderson (scenic design), Michele Brayndick (costume design), Tyler King (lighting design), Casey Brayndick and Andy Long (sound design), Steve Wisegarver (stage combat coach), Saren Nofs-Snyder (dialect coach), Joshua Simpson (intimacy coach), Ron Rude (technical director) and Andy Long (stage manager).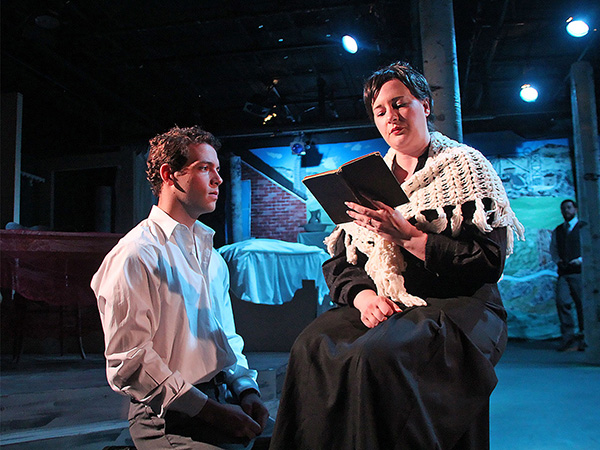 Tickets are currently available at the Greenhouse Theater or in person at the box office or by calling (773) 404-7336.