The Temecula Valley Balloon & Wine Festival is celebrating 40 years of bringing together a festival weekend that is truly like no other. Great music is just the start of this three-day weekend, but as the name says, you can enjoy the uniqueness of hot air balloons and a view that is fitting for the experience. Add in incredible wine tastings, food vendors, and a great lineup of local craft beer and this has a little of something for everyone.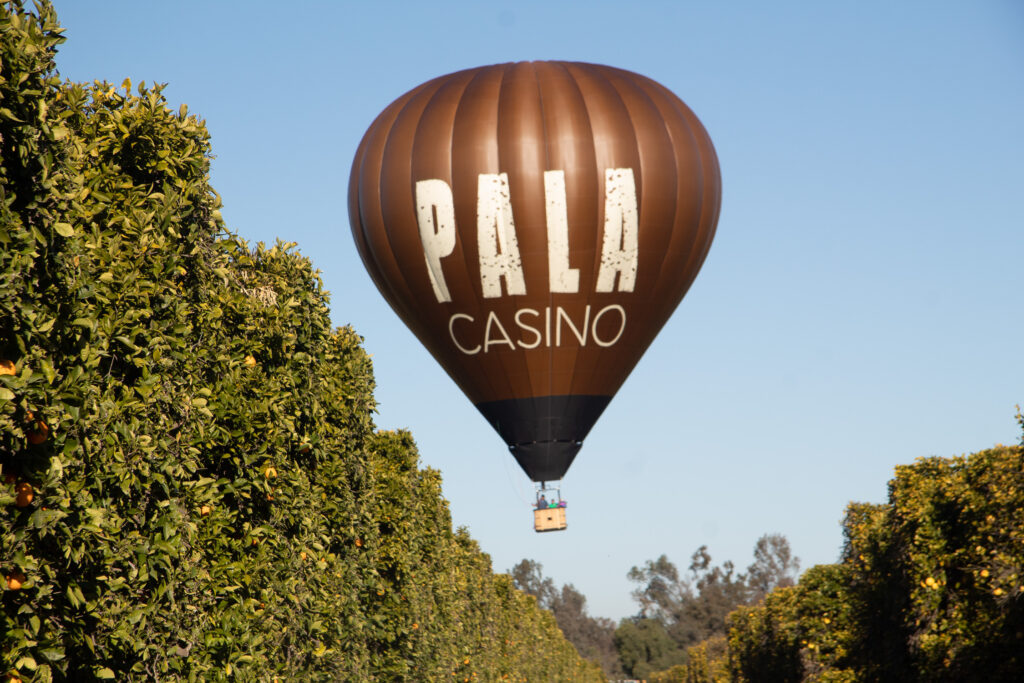 FEATURED CRAFT BEER & TEMECULA WINES
If you love country music, this is the place for you. If you love rock music, you'll be head-banging. If you love festival foods, taste over 34 different cuisines. If you love adventure, book a hot air balloon ride. If you love wine, choose your favorite from the 18 featured Temecula Valley and Southern California wineries including: Akash Winery, Altisima Winery, Avensole Winery, Coyote Oaks Vineyards, Europa Village, Halter Ranch Winery, La Fleur's Winery, Lasorda Family Wines, Mahogany Mountain, Maurice Car'rie, Melograno, Peltzer Family, Cellars, Poggio Leano, Porch Pounder, Ramona Ranch, Uys Winery, Vitagliano Winery, and known for their delicious almond champagne, Wilson Creek Winery. Enjoy craft beer in the beer garden from over 10 local breweries including 8bit Brewing, Biergarten at Old World, Craft Brewing, Garage Brewing Co., Inland Wharf Brewing, Oscar's Brewing Company, Relentless Brewing Co., Solaris Brew & Blend, Stone Church Brewing, and Wild Barrel Brewing Co.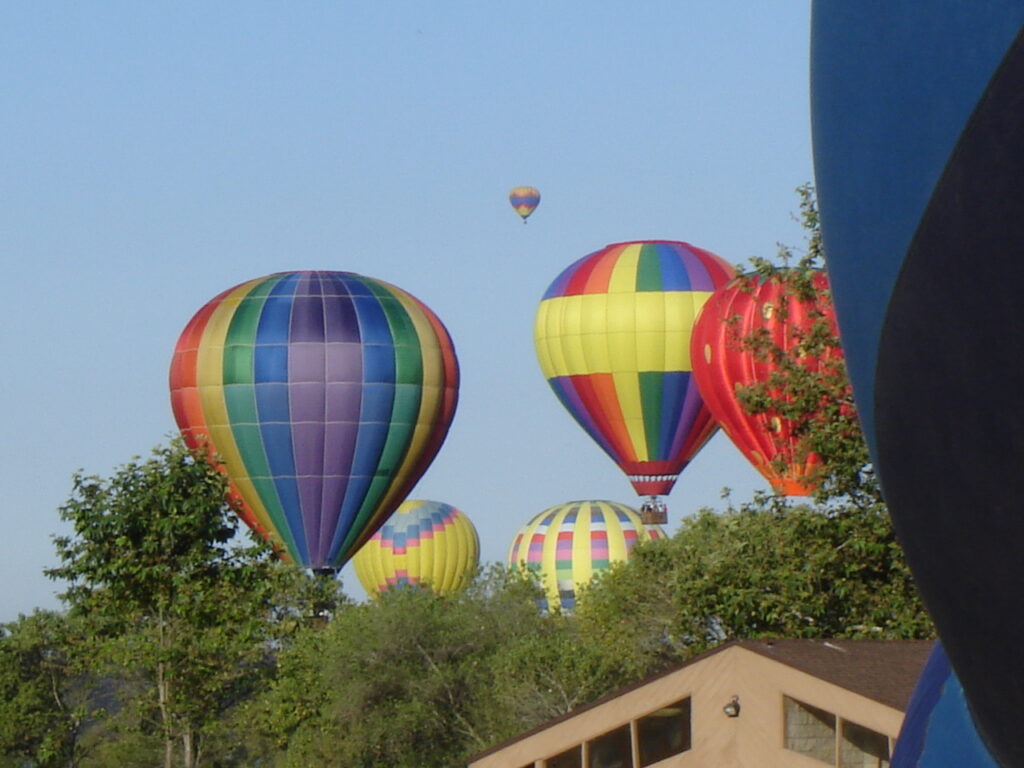 FUN FESTIVAL ACTIVITIES
New in 2023, experience the trendy 'Silent Disco' Balloon & Wine Festival style. Step into a giant hot air balloon, grab a pair of headphones and dance the day & night away while listening to fun music from this year's artists and new music you're sure to love. You'll have an opportunity to grab your crew for a photo op at one of the two photo stations featuring interactive activities and take home photos from your unforgettable festival weekend. Don't miss the kids crafts, face painter and scavenger hunt for the whole family to enjoy.
HOT AIR BALLOONS
On Saturday, the balloon glow displays a gathering of hot air balloons at night, just after sunset when the winds are calm. When inflated by propane burners, the illuminated balloons come to life with brightly glowing colors and the roar of the burners. The spectacular effects of hot air balloons lit from within with bright, warm light against the night sky is indeed breathtaking! The Balloon Glow is a must-see Festival favorite! Soar over the beautiful Lake Skinner and Temecula Valley wine countryside with a sunrise hot air balloon ride on Sunday morning or take a tethered balloon flight, sponsored by Toyota, during the festival weekend. On Saturday and Sunday morning, watch 50 hot air balloons lift-off from within the festival grounds. Balloon flights and balloon glow are subject to cancel due to weather conditions.

ENTERTAINMENT
Headlining the Pala Casino Main Stage on Friday, May 19th will be Multi-platinum American rock band REO Speedwagon along with Night Ranger and John Waite. On the Wine Stage, Colt Ford, Moonshine Bandits and Kanan Road Band.
On Saturday, May 20th headlining the Pala Casino Main Stage will be Grammy Award winner Country superstar Brad Paisley along with Sara Evans, Tenille Arts and Brandon Calhoon. The Wine Stage will feature The Lacs, George Shingleton, Twisted Gypsy, Parade Wave, Pulp Vixen, and Billy Williams.
Headlining the Pala Casino Main Stage on Sunday, May 21st will be 2011 American Idol winner and Award-winning Country Music artist Scotty McCreery, Dylan Scott, Callista Clark and Brandon Calhoon. Featured on the Wine Stage will be The English Beat, Daring Greatly, Cassie B and Billy Williams.

SPONSORS
Visit booths from the Festival sponsors who make this event possible, Elite Sponsor Pala Casino Spa Resort, Platinum Sponsors SoCal Toyota and Stella Artois, Gold Sponsors Hyatt Vacation Club and the City of Temecula.
The Festival will feature additional sponsors; Anheuser-Busch, Kaiser Permanente, Promenade Temecula, and Raising Cane's Chicken Fingers.

TICKETS
Save time in line and money at the gate, by getting all your tickets now; Parking passes, Sunday sunrise balloon flight, 3-day Chardonnay package, beverage tickets, 2-day Country combo pass and single day tickets all on sale at www.tvbwf.com .
For ticketing questions contact (951) 234-5559 or tv***@co*********************.com . For general information email in**@tv***.com . All concerts included with festival admission. Lineup subject to change.
The festival will take place at Lake Skinner Regional Park/Recreation Area, 37701 Warren Rd, Winchester, CA